Our Wellness Brand Vendors will have pop-up shops in Prudential Lobby during the event. 20% of the proceeds from your purchases at Let's Talk: Women's Health & Wellness comes back to the cause and helps us give back to women-centric community orgs, too.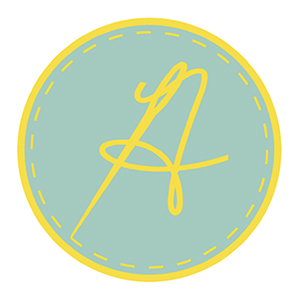 Anna Mae Creates
Anna Mae Creates was created during the COVID-19 pandemic because owner/ creator Anna had been furloughed from her job in New York City working in the custom costume industry for live entertainment (Broadway, TV, Film). It gave Anna Slocum (Owner, Maker) a creative outlet and kept her busy during a very uncertain time. Her passion for sewing began at a young age. She first learned to sew at 9 years old and then spent her childhood sewing and creating. Her love of her craft continues today. All products are handmade by Anna in Jersey City, NJ! Her best sellers are the BOOB-tiful totes and zip pouches. She makes one-of-a-kind pouches, totes, pin cushions, and as one might guess...face masks.

BEtime
We are women-founded, New York City born company that delivers an immersive meditation experience to impact the wellness culture of spaces from corporate to retail, to hospitality. We create the opportunity for your team, clients and guests to disconnect from the urban bustle and reconnect with themselves. A pause to break from the daily stress - an opportunity to indulge in a unique calming environment and reach a transformative state of mind. BEtime offers an inspiring and impactful meditation experience via our unique mobile studio, BEtime Circle community, virtual classes, corporate + event experiences and build-outs: a truly immersive space that fully supports bringing mindfulness and meditation into the forefront of your wellness offerings.
Step in, Breathe and we'll take care of the rest.

Boomerang Bites
We are a women-owned artisanal bakery that hand-bakes bite-sized Aussie 'slice' recipes using the finest ingredients with no artificial preservatives or flavors. Sized just right, our bites in all their unique and tasty flavors are delicious to eat and share. Every family in Australia has their own unique 'slice' recipe that they bake to share and bring people together—and ours is no different. They are an integral part of childhood, backyard barbies, coffee with your best mates, and any other all around good time. The core of our story is about sharing. Sharing the love, sharing the moment, and sharing goodness with our community.
ElyseRyan Jewelry
With over 20 years in this business, I have continued to partner with numerous charities and non-profit organizations to design jewelry that not only resonates with people but also helps raise funds for important causes. Some of the organizations I have collaborated with include Alex's Lemonade Stand, Juvenile Diabetes, Colon Cancer Alliance, Easter Seals, Connecticut Cancer Foundation, Stand Up to Cancer, American Heart Association, Voya Financial, Crohn's and Colitis Foundation, GSD, Jewish Federation of North America, and many more.
The driving force behind my brand is a combination of my passion for art, vibrant colors, gemstones, and fostering connections. I take immense joy in creating pieces that hold meaning, spark conversations, and bring people together. The icing on the cake is when my designs make a tangible difference by raising money and increasing awareness for various causes.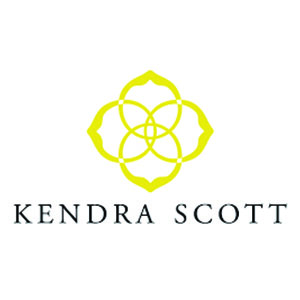 Kendra Scott™
Kendra Scott is a loving mom, a driven entrepreneur, and a passionate designer who believes the truest form of success is giving back in a meaningful way. She started her company in 2002, just three months after her first son was born, with only $500. Known for her dynamic use of color and genuine materials, Kendra's commitment to innovation, quality, and detail has brought her from a small start-up to a billion-dollar brand. With more than 2,000 employees, Kendra Scott boasts a thriving web business and over 100 standalone stores. Her products are thoughtfully crafted in their Austin, Texas studio, pushing the boundaries of design and innovation while staying true to their principles: color, shape, material, and value.

Larkspur Botanicals
Larkspur Botanicals is an inventive, woman-led, events-based floral design firm. Blooming on both sides of the Hudson River. Larkspur Botanicals specializes in creative production and event styling. By crafting elevated florals and installations, we strive to develop an atmosphere of ease and beauty all while committing to sustainability. With a client list that includes Disney, Neiman Marcus, Bloomingdales, Brugal Rum, ZipCar and 23andMe, it's big blooms or bust. From branded large-scale activations to thoughtful details at a wedding, these eco-conscious floral installations are magical, not wasteful, intentional, and never forgettable.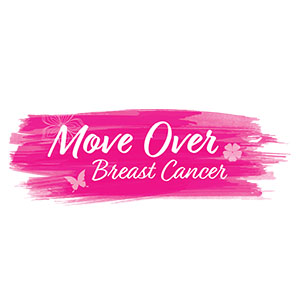 Move Over Breast Cancer
You are greeted by a fellow survivor as you climb aboard this beautiful, one-of-a-kind walk-in van. First, you are so taken by your surroundings, you feel as though you were transported into the "I Dream of Jeannie" magic bottle. You forget that you are in a van! As the Move Over Breast Cancer experience ensues, you feel comforted, supported, and heard. You are moved by the kindness of the Survivor Mentor who assists you with a personalized plan of care. You are provided with valuable information that helps you navigate the unique challenges that accompany your diagnosis. There are warm and open conversations regarding issues that even your doctors and nurse navigators did not approach; issues pertaining to intimacy, sexuality, and relationships with your children and parents. You know that you are now a part of a community of intelligent and strong survivors and feel hopeful for the first time since your diagnosis. The experience will transform you and help you thrive!

ONEHOPE Winery
Our world-class winery is laid on a foundation of hope and serves as a home base for our brand. It's here where we craft the unforgettable wine that makes an impact. We invite you to join us, whether you choose to visit in person or from the comfort of your own home. Our winery is the physical manifestation of our vision. It's a place where we invite people to gather, find inspiration, and join us on our mission to share great wine and give hope to many. Designed by acclaimed Napa Valley architect, Howard Backen, our winery embodies our purpose to nourish the future with world-class wines crafted by Mari Wells Coyle.

Onya Bars
We are two real life menopause sufferers and have created delicious granola bars balanced with benefits to naturally support your overall wellness while on your menopause journey.
Our products are made with healthy, plant-based, nutritious ingredients.
They are organic, vegan, dairy free, gluten free, and soy free. They have no preservatives, no GMO's, no refined sugar.
They contain Ashwagandha and Maca. Studies show that these adaptogens can help relieve symptoms such as hot flashes, anxiety, mood swings and stress.
Each bar has 40% of a woman's daily calcium requirement, which supports bone health.
We not only offer products that are thoughtfully tailored to your changing needs, but also provide access to a supportive and inclusive community where you can make meaningful connections and find unconditional support. IT'S TIME TO CHANGE THE OUTDATED MENOPAUSE NARRATIVE, and embrace this life stage, where you are at your most beautiful, and most definitely NOT invisible.
With us, age is gonna feel and look damn good ONYA!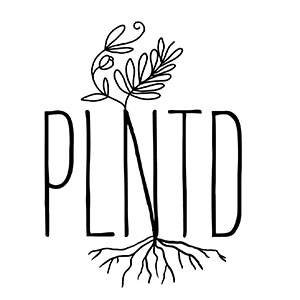 PLNTD
A specialty plant + home shop in Jersey City that focuses on the wellness benefits and symbolism behind each plant as well as in-home plant design. Created by two sisters, PLNTD also highlights women-owned brands in shop as well as their own curated collection.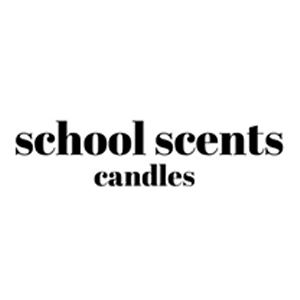 School Scents Candles
School Scents Candle Company is a luxury fragrance brand founded by a mother and teenage daughter duo. We specialize in creating coconut-soy wax candles and all-natural sprays using the highest quality ingredients, curated in small batches. Our mission is to provide beautiful ambient scents that evoke nostalgic memories of school experiences, from elementary through collegiate years, while ensuring the products are safe for families, pets, and the environment. Our candles are named after memorable school experiences to evoke nostalgia and create a sense of familiarity. With names such as star athlete, letterman jacket, snooze button and teacher's pet to name a few. Our scents are sophisticated, long-lasting, and refreshingly invigorating.
Sustainable Haus
Healthy People, Healthy Home, Healthy Planet. We need to make better choices from living with less plastic, less waste, and certainly less harmful chemicals in products. Stop in, call or shop online and reallocate your budget from Big Box stores and commercial brands to better choices. We can guide you to reallocate spending and not spend more. Most of our "haus" products are easily compostable and most products have an end-of-life plan. Sustainable Haus is in Summit, New Jersey.
Sweet Vegan Chocolates
Sweet Vegan Chocolate is a leader in the premium chocolate sector, bringing innovation to a market ready for change. We offer unparalleled flavor experiences without sacrificing ethics or dietary needs, eliminating common allergens like dairy, gluten, nuts, and soy. We set the industry standard for allergen-free, plant-based chocolates.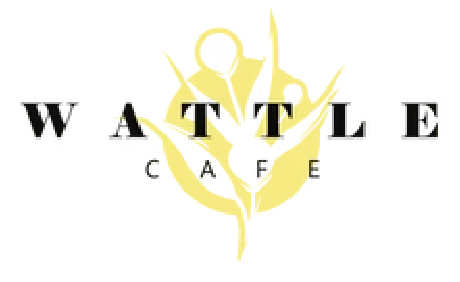 Wattle Café
G'day! How's it going? Let me give that passage an Aussie twist for you: "Chuck out your worries and tuck into some fair dinkum good grub, just like old mate Hippocrates said: 'Let food be thy medicine and medicine be thy food.' Wattle, a local café inspired by Australia, set up shop in the heart of New York back in 2017. Since then, we've become the heart and soul of our local community. Picture Wattle as your home away from home, where you can kick back, unwind, get some work done, or simply soak up the good vibes. We are known for our all-day breakfasts, lunches, and healthy snack options in between and have been catering to our local community for some years now. Our mission is to make clean healthy food bloody easy to get your hands on. It doesn't matter if you're a young whippersnapper or a wise old cobber, healthy food should be accessible to all.
Whole Foods Market
Who are we? Well, we seek out the finest natural and organic foods available, maintain the strictest quality standards in the industry, and have an unshakeable commitment to sustainable agriculture. Add to that the excitement and fun we bring to shopping for groceries, and you start to get a sense of what we're all about. Oh yeah, we're a mission-driven company, too.