Experts in medicine, holistic medicine, nutrition, love and intimacy, fertility, mental health, finances and beyond will join us to provide insights, pro tips, guidance, support and encouragement regardless of your age, weight, skin color, how you identify or how much money is in your checking account.
Bring the women you know and love. We'll bring the info and opportunities.
We're finalizing our line-up of hosts, special guests, medical professionals, experts, real-life stories, and entertainment and will be updating this list – check back often!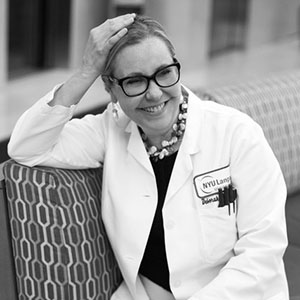 Deborah Axelrod, MD, NYU Langone Health
Medical Advisor, Let's Talk: Women's Health & Wellness
Dr. Axelrod, director of clinical breast surgery and services and medical director of community cancer education and outreach at Perlmutter Cancer Center, is a board-certified surgeon who specializes in breast diseases and breast cancer. Under Dr. Axelrod's leadership, Perlmutter Cancer Center offers monthly programs for the community emphasizing diagnosis, treatment, and risk reduction of cancer in women and men. She is a board member of several organizations that support and advocate for women affected by breast cancer, including SHARE, an organization that supports self-help for women who have breast and ovarian cancer, Young Survival Coalition, Cancer 101, and Sharsheret.
Tara Bernie, Founder and Owner of TB Yoga House
Tara Bernie has been practicing Yoga for over 15 years. An advocate for physical, mental health and healing, she is a certified RYT. Tara spent more than 30 years in the news and entertainment business and is an Emmy-winning Senior Correspondent and five-time Emmy® nominated Senior Producer. She has traveled the world interviewing the biggest names in Hollywood, politics, and sports. Her life "behind the scenes" has not been the perfect fairytale though and her journey of overcoming adversities like becoming a young widow, surviving cancer, and being unemployed on government assistance is truly inspirational.
Peter M. Bolo, MD, Chair Department of Psychiatry and Behavioral Health, Overlook Medical Center
Dr. Bolo is a board-certified adult psychiatrist who is Chair of the Department of Psychiatry and Behavioral Health at Overlook Medical Center and the Resiliency Advocate for Atlantic Health System in Northern New Jersey. He has thirty years of clinical experience and areas of interest include complex mood disorders, behavioral disturbance in dementia, medication for opioid use disorder, and electroconvulsive therapy (ECT). In 2017, following the formation of Atlantic Medical Group - an integrated 8000-member multi-specialty group - Dr. Bolo launched the AMG Resiliency Taskforce to address rising concerns of burnout amongst healthcare workers. In 2020, Bolo was named the NJ BIZ Professionals Healthcare Hero of the Year. His leadership resulted in AHS receiving the AMA Joy in Medicine Health System Recognition Award in 2022.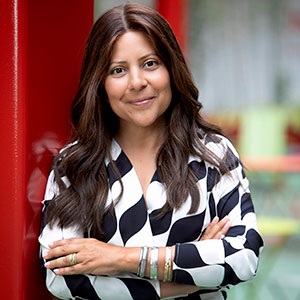 Jennifer (Rodriguez) Bucalo, Ph.D., Executive Director of Strategic Initiatives at Rutgers University-Newark, and Director of the BOLD Women's Leadership Network
Jennifer is passionate about increasing college retention for underrepresented students and creating community partnerships with universities for future change agents. She teaches Health Disparities: Impact on Urban Communities for the Department of Urban Education and has published and presented research on cancer prevention as it correlates to the HPV vaccine among Latina mothers in urban, low-income areas. Jennifer has over 15 years of professional service which includes developing an after-school mentoring program at Barringer STEAM High School, facilitating the Women of Color discussion groups, and co-founding Healing Sounds of Newark. She co-founded ImVisible an initiative that focuses on expressing the migrant experience through music, art, and poetry.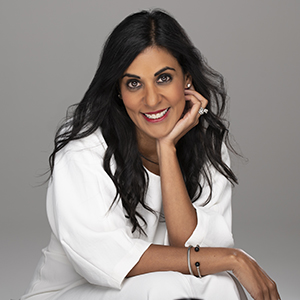 Komel Caruso Co Founder + Chief Growth Officer, HerMD
Komel is the Co-Founder and Chief Growth Officer of HerMD. In her role, Komel oversees the HerMD brand as well as patient experience. She also is responsible for the strategy and execution of business development, sales, marketing and PR.
"HerMD is changing women's lives by giving them a safe space to talk about all of their healthcare concerns. For far too long, we have been dismissed and have felt shame and stigma. We are empowering patients to take control of their sexual health and wellness."
Prior to joining HerMD, Komel held several marketing and leadership roles within the education and ed tech space. She was the Senior Director of Sales and Marketing at Applerouth Tutoring services where she oversaw marketing, business development and the opening of new markets.
Prior to that she held the role of Chief Revenue Officer for Story2 where she was responsible for marketing, sales, and strategic partnerships. Komel spent over a decade at Kaplan Test Prep in various marketing, sales, business development, and customer experience leadership roles.
Komel also sits on the board of Under the Sisterhood. Under the Sisterhood is a social impact company that celebrates all women's voices and perspectives.
"I'm a changemaker and mission-driven leader who is passionate about truly changing women's healthcare - to ensure that we are heard and that we receive the care we so truly deserve. I work each day to achieve that goal - to change the status quo - because, as our founder, Dr. Somi Javaid, says - the status quo never changed anything."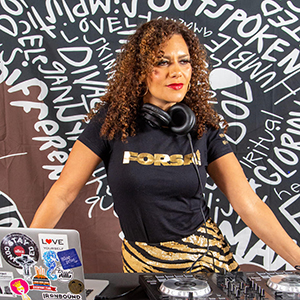 DJ MD
DJ MD (Marcy DePina) curates vibes and sounds that reflect her passion for music, art, and the cultures of the world under the banner of FORSA! Media Group LLC. Celebrating music as the universal language, DJ MD spins tracks from Africa and its expansive Diaspora, with the purpose of raising frequencies and promoting unity through sound. For over a decade, DJ MD has been a radio host, producer, and deejay, and she hosts a monthly radio show called FORSA! on Rise Radio in Brooklyn. DJ MD has performed at special events and venues around the world such as the Atlantic Music Expo (Cabo Verde), Lincoln Center (NYC), Black Girls Rock! (BET), Casa Independente (Lisbon, Portugal), Lincoln Park Music Festival, and the Afrobeat Festival. DJ MD is also the resident Music Curator for Newark Museum of Art.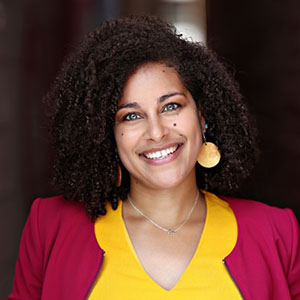 Christina D. Eskridge, MPH, Founder and Executive Director, Elevate Theatre Company
She is a performing artist, teaching artist, director, playwright and public health professional, holding a Master's Degree in Public Health from UC Berkeley. For the past decade, Christina has worked to fuse her two passions of health and theater through performance, her teaching artistry, and her extensive work in health care at Kaiser Permanente. Christina is also on the Board of Directors for the National Organization for Arts in Health (NOAH). From performances specifically for children with autism, to facilitating workshops using drama-based techniques in the corporate environment, Christina believes live theater is a healing tool, ripe with opportunity. This belief drove her to establish Elevate in 2020, during the historic COVID-19 pandemic, producing live, virtual theater about important health issues, for audiences across the country.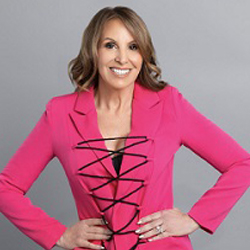 Paula Flory, Founder and Executive Director
Paula Flory is the founder and executive director of Move Over Breast Cancer, which provides safe, compassionate breast cancer support services and essential programs directly to your home in an exceptionally designed, walk-in Mobile Resource Lounge and Salon.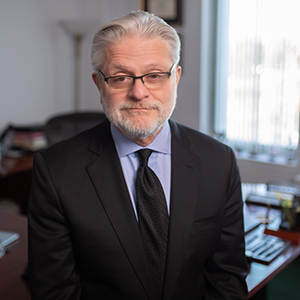 Frank A. Ghinassi, PhD, ABPP, President and CEO, Rutgers Health University Behavioral Health Care
Frank A. Ghinassi, PhD, ABPP is President and CEO for Rutgers University Behavioral Health Care. He is responsible for a statewide system of academically based mental health and addiction services across New Jersey while overseeing 2,200 staff and faculty. Dr. Ghinassi is a Professor at Rutgers Graduate School of Applied and Professional Psychology, a Professor of Psychiatry at Rutgers Robert Wood Johnson Medical School, an Adjunct Associate Professor of Psychiatry at the University of Pittsburgh School of Medicine, and a Core Faculty Member at Rutgers Global Health Institute.
Ashley Ford Haggerty, MD, Hackensack Meridian Health
Dr. Haggerty is a board certified, fellowship-trained Gynecologic Oncologist who has recently joined Hackensack Meridian Medical Group. As a New Jersey native, she is excited to be returning home to provide high-quality healthcare to her local community. She is an expert in robotic surgery and has successfully performed over 500 surgeries. Her passion for the field is apparent through her contribution of over 50 publications to medical literature, including the New England Journal of Medicine. Her research focuses on new treatments for endometrial and ovarian cancer as well as cancer care delivery with a strong clinical interest in hereditary cancers.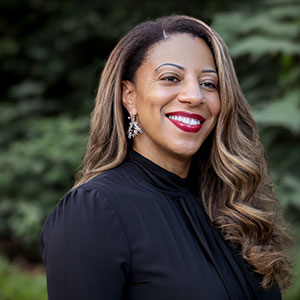 Dr. Nastassia Harris, DNP, MSN, RNC-MNN, IBCLC, Founder and Executive Director, Perinatal Health Equity Initiative
Dr. Nastassia Harris is a licensed registered nurse with over 15 years of experience in perinatal nursing who became an International Board-Certified Lactation Consultant in 2009. Nastassia serves as an assistant professor in the school of nursing at Montclair State University. She has developed a passion for eliminating disparities in black infant and maternal health. In 2018, she founded the nonprofit, Perinatal Health Equity Foundation, and serves as its Executive Director. Through the nonprofit, Nastassia established Sistahs Who Breastfeed, a breastfeeding support group for black women which operates in several NJ cities. She is active with the Association of Women's Health Obstetrics and Neonatal Nursing and the Black Mamas Matter Alliance. Nastassia's research and clinical interests include implicit bias/racism in healthcare, breastfeeding in the black community, obstetrical violence, high risk OB, and reproductive justice.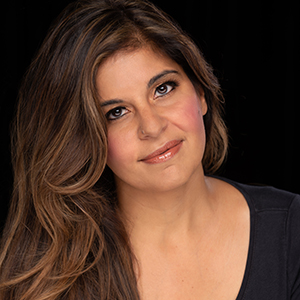 Dr. Somi Javaid, MD, FACOG, Founder & Chief Medical Officer
Dr. Somi Javaid is a board-certified OB/GYN, leading women's sexual health thought leader, and menopause advocate. She is the Founder and Chief Medical Officer of HerMD, a team on a mission to make women's healthcare exceptional by educating, advocating for, and empowering patients to take control of their health concerns.
Dr. Javaid earned her medical degree from the University of Cincinnati College of Medicine, where she also completed a residency in Obstetrics and Gynecology and was Chief Resident. She was an assistant professor of Gynecology at the University of Cincinnati Medical Center. Dr. NAMS (North American Menopause Society) and ISSWSH (International Society for the Study of Women's Sexual Health) member.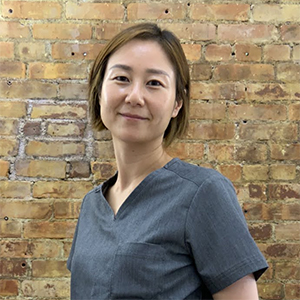 Jay, Medical Tattooist and Owner, Medical Tattoo NYC
Jay is a tattooist at Medical Tattoo NYC, a practice specialized in safe tattooing to restore appearance after surgery. She is a BBP HIPAA-certified and licensed tattooist who specializes in nipple/areola tattooing after mastectomy and scar camouflage. She aims to make her medical tattoos as natural and realistic as possible. Jay is renowned for her keen eye and attention to detail and takes great care to ensure that all her medical tattoos meet the highest standards of quality. She is a BBP, HIPAA certified and licensed tattooist, and places a strong emphasis on customer safety and satisfaction.
Jonathan Keith, MD, FACS, East Coast Advanced Plastic Surgery
Dr. Keith joined East Coast Advanced Plastic Surgery from his career in academia where he served as Associate Professor of Surgery and Residency Program Director in the Division of Plastic and Reconstructive Surgery at Rutgers New Jersey Medical School. He is a fellowship-trained and board-certified plastic surgeon who specializes in microvascular surgery. He is a member of the World Professional Association for Transgender Health and founder of the Rutgers Center for Transgender Health.
Deena Kimiatek, PT, MSPT, MSDc, Clinic Manager, 5 Point Physical Therapy
Deena is 5 Point Physical Therapy's NYC Clinic Manager with over 18 years of experience as a physical therapist treating all genders with pelvic floor and orthopedic conditions. She has also been featured with Stacey on The Today Show's Modern Motherhood series in a segment highlighting pelvic floor PT for postpartum conditions. Prior to moving to NYC she worked for Northwestern Medicine's Pelvic Floor Physical Therapy Program in Chicago, IL.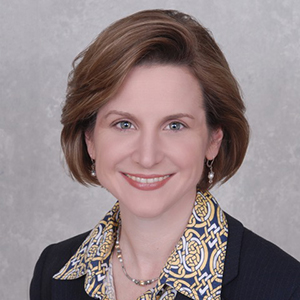 Dr. Claire G. Boccia Liang, Cardiology, Women's Cardiovascular Disease,
Atlantic Health System
Dr. Claire is a cardiologist at Atlantic Health System and medical director of its Women's Heart Program, which provides gender-specific care for women with known or suspected heart disease.
Under Dr. Boccia Liang's direction, Atlantic Health's Women's Heart Program provides intrapartum care to women at high cardiovascular risk, as well as consultation to women of all ages on cardiovascular risk reduction.
Dr. Boccia Liang has been featured in local and nation media and at medical conferences speaking about gender differences and disparities in heart care. She is a regular attendee at state and regional advocacy group meetings.
She is extensively involved with WomenHeart: The Nation Coalition for Women with Heart Disease, an advocacy group providing support and education for women dealing with heart disease.
Dr. Boccia Liang received her medical degree at Weill Medical College of Cornell University, completed her internship and residency at New York University Medical Center and did her fellowship at Weill Cornell Medical Center in New York. She is board certified in nuclear cardiology, echocardiography, and cardiovascular disease.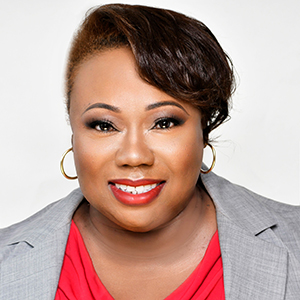 Lisa Lovell, MBA, Financial Planner, Prudential Advisors
Lisa Lovell is a financial planner with Prudential Advisors, and she claims to have one of the best jobs in the world. "I get to help people from all walks of life prepare for their financial future, asset growth and income protection," she says. "Each of my clients is unique in what they need for insurance coverage, retirement planning strategies and wealth transfer to the next generation." In 2022, Lisa was a Prudential Advisors Award of Merit recipient. She is an "Auntie-Godmother" and a "Muppy" (mother of a puppy). Lisa's hobbies include singing at church and anything creative.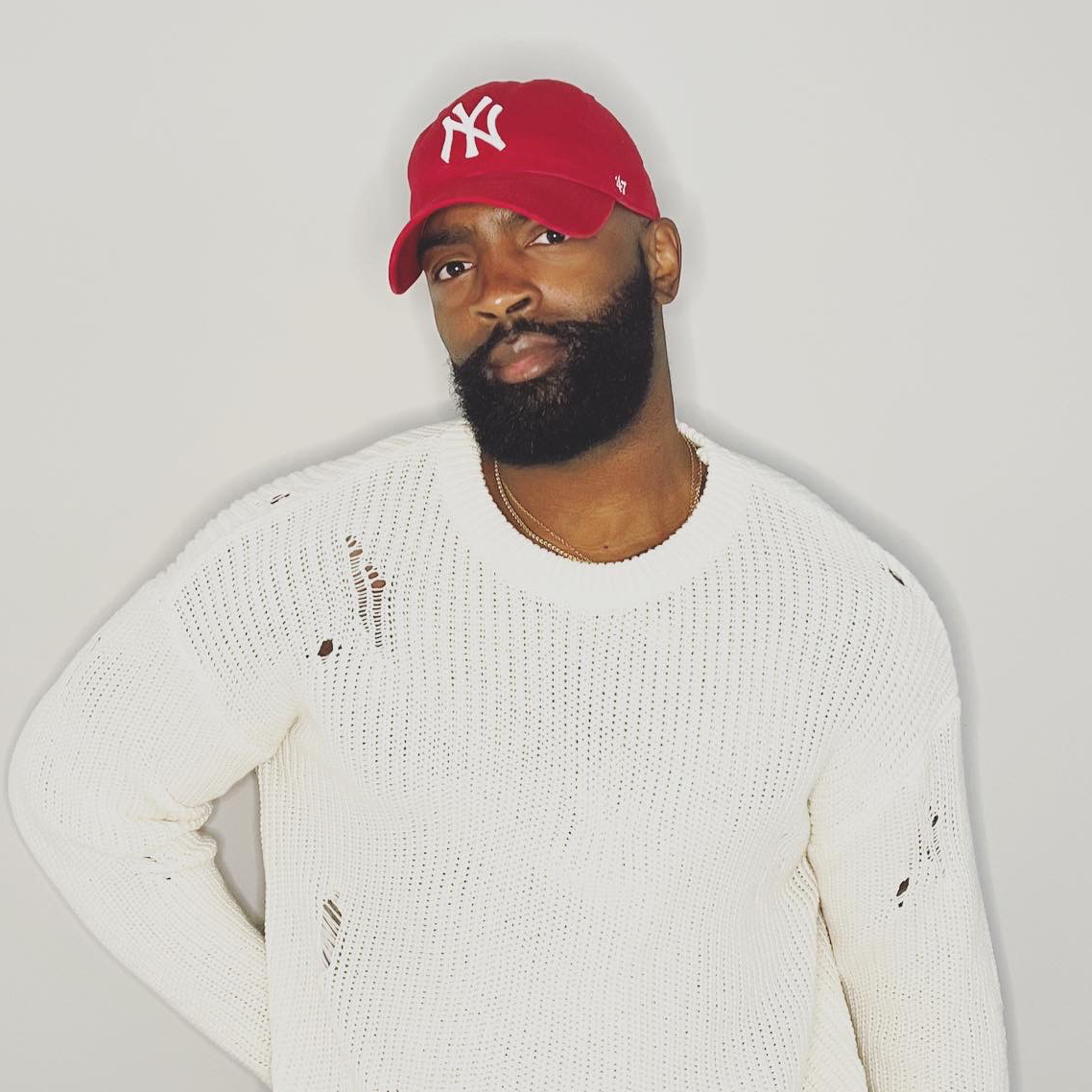 Lloyd Pearson, Live with Lloyd
Lloyd Pearson is a celebrity personal trainer and instructor born and raised in New Jersey and the creator of Live with Lloyd. He has overcome obstacles and pushed himself to become one of the best in the fitness industry. With his musical background to uplifting, fun workout classes. Lloyd Pearson is what this fitness industry has been missing. From selling out classes for years, to training iconic make-up legend Bobbi Brown and many others, Lloyd's is truly a star on the horizon. He offers amazing, feel good-like classes that are super infectious and designed to help you reach your fitness goals. Let's go Live with Lloyd.
Lisa Manzolillo, CFPM®, CDFA®, Director, Client Advisor, Principal, Simon Quick
Lisa Manzolillo joined Simon Quick in 2018 with more than 15 years of experience in wealth management and investing. As a Client Advisor, she works with clients to identify and implement custom-tailored investment management and financial planning strategies designed to help each client achieve their unique financial goals and objectives. Lisa has experience working in all areas of financial planning, including retirement planning, estate planning, tax planning and risk management. Lisa lives in Greenwood Lake, NY with her two children, Chase, and Lyla. In her leisure time, she enjoys spending time water and snow skiing, biking, and playing tennis with her children.
Eyesha Marable, Assistant Vice President, Community Engagement, NJPAC
I'm proud to say that NJPAC is the place where my passion and profession meet. I was living in Newark at the time NJPAC was being built. As a graduate of NYC's High School of Performing Arts (LaGuardia), and a professional dancer, I said, one day I want to work there, and make it my artistic home. I worked my way up the ranks at NJPAC. My first role was as a liturgical dancer on the Prudential Hall stage as part of the MLK Celebration. Next, I was brought on as a consultant to sell tickets at local churches to Alvin Ailey performances, and I later joined NJPAC's Faith-Based Advisory Council when I became an ordained clergyperson. Then, I was hired by the Arts Education department. Later, my two beautiful children both participated in Arts Ed, in the jazz, musical theater, dance and vocal programs. Now, I'm leading the Community Engagement team. And the community is right where I want to be. I'm in the community, I'm of the community, and I'm for the community.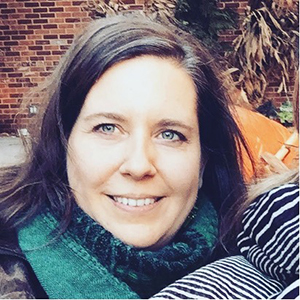 Jennifer Martin
Jennifer Martin is the Senior Director of Programs for The Foundation for Art & Healing, which designs programs to address the needs of several different populations, including older adults, college students, people in the workforce, those with chronic diseases, and family caregivers. These programs incorporate creative expression, mindfulness, and group support as catalysts for improving the health and well-being of individuals and communities. Jennifer has over 25 years of professional experience in nonprofit public health. She is also a visual artist.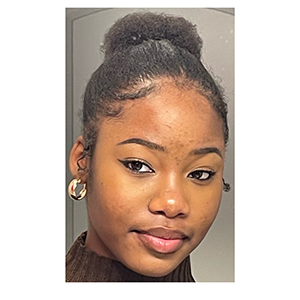 McKaela Maye
McKaela Maye is an accomplished young vocalist and actress. It is her passion to be part of the art world. She is a sophomore at Colonia High School. McKaela has been studying at NJPAC's Arts Training Programs for two years, with vocal stylings leaning towards Musical Theater, R&B, and Gospel. McKaela began performing on stage as Little Inez in Hairspray. Her most recent role in Once On This Island (Ensemble, u/s Ti Moune) brought her great joy. Her love for singing and performing started long before Hairspray and continues to be a driving force. As an active member of the International Thespian Society, she intends to pursue a career in theatre. She can't wait for what the future has in store. She is overwhelmed with gratitude and joy for this amazing opportunity.
McKaela has recently performed for NJPAC's June board meeting and during NJPAC's Women's Association Spring Luncheon in May.
Larissa A. Mehlfelder, CFP®, CAIA, BFA™, Managing Director, Client Advisor, Principal, Simon Quick
Larissa joined Simon Quick in 2009 and became a principal of the firm in 2019. As a Client Advisor, she advises clients in all areas of financial planning including customized investment portfolios, risk management, estate planning, tax planning, retirement planning, and charitable giving. As a Behavioral Financial Advisor™, she focuses on integrating traditional finance practices with the emotion of investing by helping clients align their behavior with their overall goals. Larissa lives in Chester, NJ with her husband and two sons. In her leisure time, she enjoys spending time outdoors, traveling and supporting Cornerstone Family Programs.
Nadia Murdock, Mindset and Movement Coach, Founder of Nadia Murdock Fit
Nadia is a Mindset & Movement Coach at Nadia Murdock Fit. Her education and experience give her a unique vantage point into the interlocking relationship between fitness and psychology. Her mission and purpose are to motivate others to adopt a self-positive mindset leading to healthier choices and body confidence. Nadia's "Train Your Mind, Change Your Body" philosophy shapes her content and digital footprint. Find her at www.nadiamurdockfit.com or @nadiamurdock.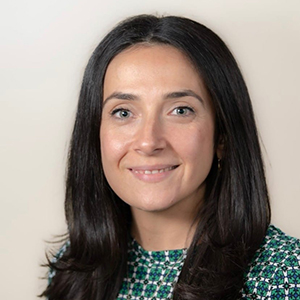 Lana Mustafa, Director, Montclair Community Farms
Lana Mustafa is a passionate Palestinian mother of three, Earth Steward, and life student, who embodies the same curiosity for the world today that she held as a child planting her first seeds. This curiosity led her to follow her calling and desire to serve her community. As Director of Montclair Community Farms, she works with marginalized youth, introducing them to the wonders of nature while instilling work readiness training and the entrepreneurial possibilities in agriculture. She also manages two production urban farm sites, an apiary, and two flocks of chickens. Her work at the farm ties in with a mission to provide affordable food access to food-insecure and low-income senior citizens in Essex County, NJ through her youth programs and a mobile farm stand.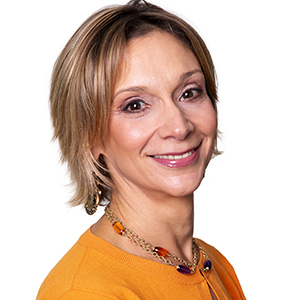 Michelle Papka, Ph.D., The Cognitive and Research Center of New Jersey, LLC
Michelle Papka, Ph.D., is the Founder and President of The CRCNJ. She has over 30 years combined experience as a researcher and clinician specializing in the field of aging, Alzheimer's disease, and dementia. She has practiced as a neuropsychologist, psychotherapist, and researcher, and has served as a Principal Investigator on more than 35 recent clinical trials for Alzheimer's disease and age-related cognitive impairment. She is the author and creator of Memory Matters, a monthly Q & A column about cognitive aging, published in the NJ Star Ledger and NJ.com. Dr. Papka is passionate about the goals and mission of The CRCNJ and strives daily to contribute to the diagnosis, treatment, and cure of Alzheimer's disease.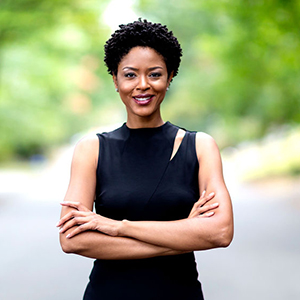 Dr. Chris T. Pernell, The Esther Group LLC
Dr. Chris T. Pernell is a dynamic physician leader and social change agent. In her practice, she focuses on health justice, community-based advocacy, and population-wide health promotion and disease prevention. A celebrated visionary and apostle of public health, Dr. Chris recently launched The Esther Group LLC, a public health consulting and health equity strategy firm. As founder and CEO of The Esther Group, she lives the mandate to dare a future where organizations, communities and systems can innovate for a better world and humanity. Previously, she served as the first Chief Strategic Integration and Health Equity Officer at University Hospital in Newark, New Jersey. Dr. Pernell oversaw a portfolio which included Population Health, Strategic Planning, Community Affairs, and the Human Experience. Her office was responsible for leading health equity strategy development and integrating diversity, equity, inclusion, and antiracism initiatives across all system operations.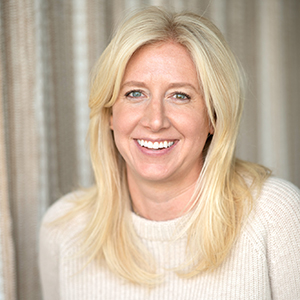 Carrie Petri, Stress Coach
Carrie Petri is a lawyer-turned-wellness-coach and founder of Carrie Petri Wellness. She has helped hundreds of women break patterns of chronic stress and burnout through her 1:1 coaching programs and corporate wellness workshops. Carrie is a graduate of Duke University and Fordham Law School, a certified coach through the Institute for Integrative Nutrition, the Functional Medicine Coaching Academy and the Institute for Coaching Mastery and has completed her 200-hr yoga teacher training.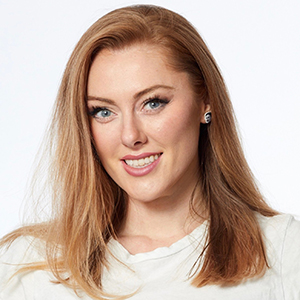 Ceallaigh Lorenz-Talleyrand, Salvation Wellness
With an illustrious career spanning over two decades, Ceallaigh has solidified herself as a leading authority in massage therapy, movement specialization, yoga, sound healing, and aromatherapy. As an esteemed professor at prestigious institutions like Cortiva Massage Institute, Essex County College, and the Eastern International College, Ceallaigh shares her expertise with the next generation of therapists. Her passion for education and professional development earned her the distinction of being a Nationally Board-Certified Continuing Education Provider with the NCBTMB. She is the founder of Salvation Wellness.
Dr. Anita Sands, Board Director, ServiceNOW, Nubank
Anita Sands is a U.S. based board-director, investor, advisor, and speaker. A former Fulbright Scholar, she holds a Master's in Public Policy and Management as well as a Ph.D. in Atomic and Molecular Physics. Anita spent ten years in C-suite positions in financial services in Canada and the U.S. including as Group Managing Director and Chief Operating Officer of UBS Wealth Management Americas before pivoting into the tech sector ten years ago. Her current portfolio includes serving on the board of directors several public and private companies including ServiceNow, Nubank, Circle, Jumpcloud and Cyderes. She is also the creator of the WisdomCards, a collection of over 7,000 bite size nuggets of wisdom she has curated over the course of her life and career which she now shares on social media.
Cara Sapida, WPXI-TV News Reporter and Author
Cara Sapida is an award-winning journalist for WPXI-TV, the NBC affiliate in Pittsburgh. A mother of two, Cara navigated a stage two triple-negative breast cancer diagnosis amidst the chaos of the 2020 global pandemic and a personal journey through divorce. With a deep-rooted passion for writing dating back to the second grade, Cara loves crafting compelling stories. Her debut book, "Not the Breast Year of My Life", is a captivating and heartfelt memoir born from personal experiences and overcoming hardships. In addition to her journalistic achievements, Cara has also showcased her talent in the culinary world as a finalist in the prestigious Pillsbury Bake-Off.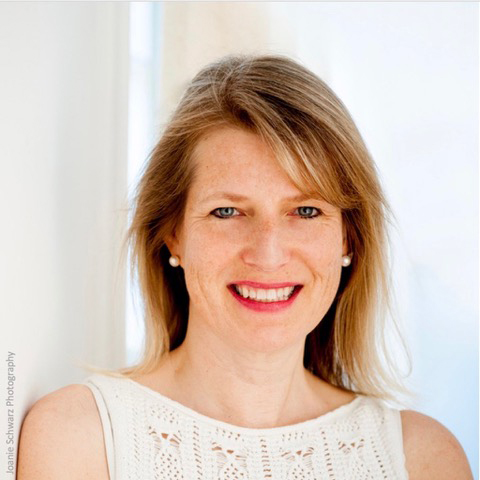 Janette Spiezio, Owner & Maker, Sustainable Haus
Owner & Maker
Janette Filbert Spiezio is an entrepreneur and owner of Sustainable Haus Mercantile, a zero waste, refill shop in Summit, NJ. Janette is passionate about educating to create healthier homes, healthier families and a healthier planet and gives practical daily advice about everyday toxins and better choices. (See her Instagram and store.) Janette is the designer and maker of many of the products they sell, specializing in upcycled cotton textiles to make useful zero waste swaps like her signature everyday napkins and a variety of reusable wipes that are all fully and easily compostable at end of life. She is also the maker of soaps and detergents. Sustainable Haus sell over 700 zero waste solutions including over 75 refillable products. Janette is a first generation American, has two daughters and loves camping, cycling, gardening, and cooking.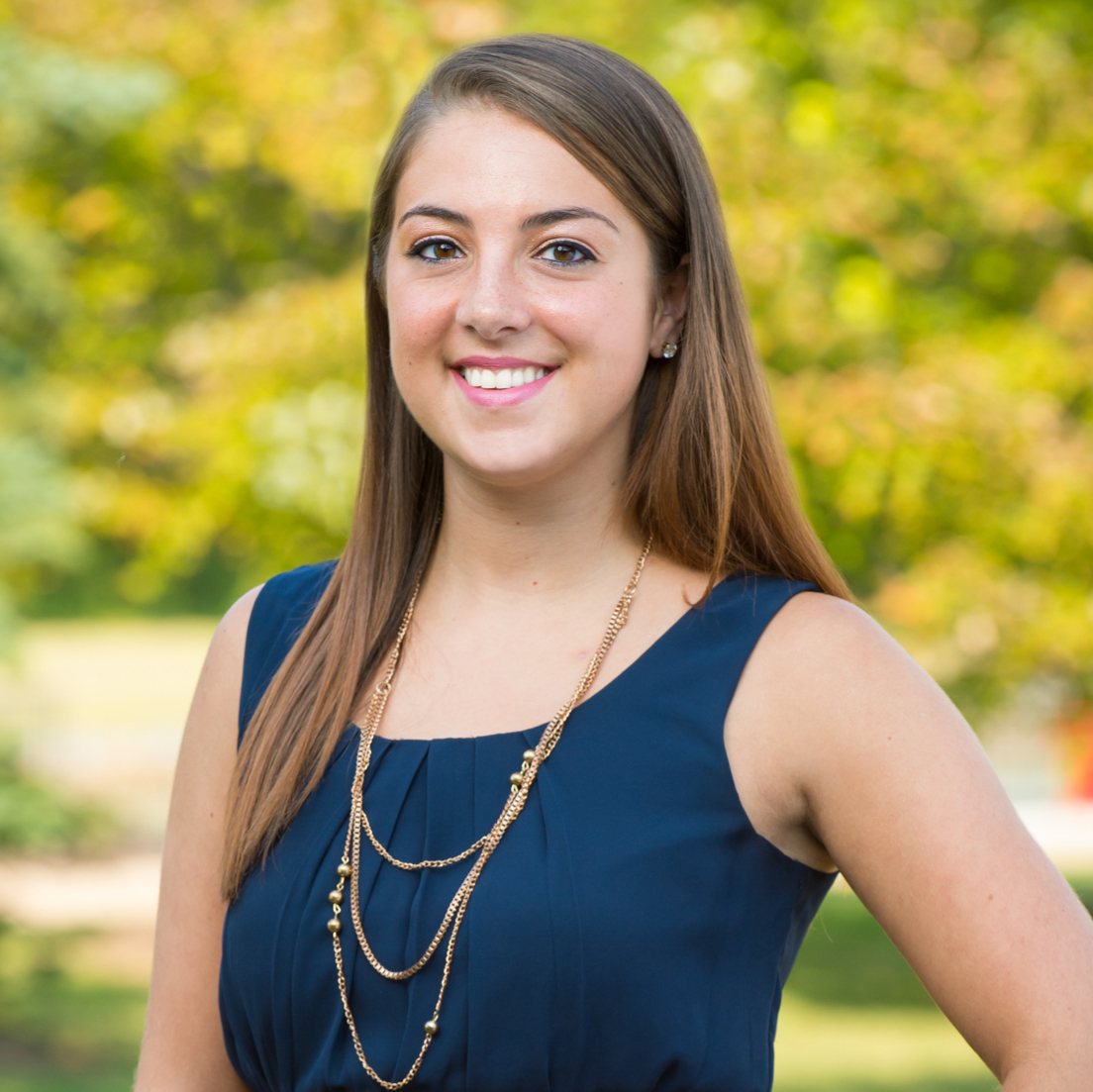 Vanessa Sullivan, FPQP®, Director
Ms. Sullivan joined Simon Quick in March 2015 and currently serves as a Director of Client Service. Her primary responsibilities include client onboardings, executing investment documents and money movements, and reconciling investment activity across our proprietary database, various custodians, and our reporting provider.
Prior to joining the team, Ms. Sullivan worked as an Administrative Assistant for Christine Haviaris, CPA. There she gained exposure to finance and accounting while developing extensive experience in administration, superb attention to detail, and superior client service.
Ms. Sullivan received her B.A. in Psychology from Southern Connecticut State University in 2013. She went on to coach Women's Volleyball at Kean University where she continued her education in Speech Pathology. She received the Financial Paraplanner Qualified Professional™ designation from the College for Financial Planning in September 2018. Vanessa is a two-time published author, sports fanatic, and thoroughly enjoys traveling.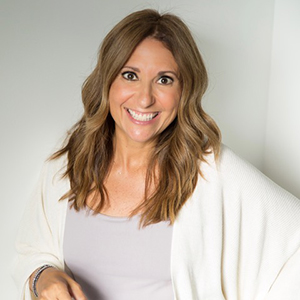 Stacey Futterman Tauriello, PT: Owner and Founder of 5 Point Physical Therapy
Equal parts direct and compassionate, Stacey Futterman Tauriello is an ideal advocate for men and women experiencing pelvic floor and musculoskeletal issues. She is deeply committed to the alleviation of chronic pain and discomfort and the treatment of all aspects of pelvic health through her therapeutic practice, inspired lectures, and comprehensive continuing education courses. She is the owner and founder of 5 Point Physical Therapy with offices in both NYC and Millburn NJ. She is also a senior instructor for the Herman and Wallace Pelvic and Rehabilitation institute. With 25 years' experience as a pelvic floor specialist, Stacey has been making a difference on her own—one patient or lecture at a time. She was recently featured on the Today shows Motherhood Series sharing her experience of her own pelvic floor issues after the birth of her daughter in 2017.
Eleonora Teplinsky, MD, Valley Health System
Dr. Teplinsky is a board-certified medical oncologist specializing in breast and gynecologic oncology. She is the head of Breast Medical Oncology at Valley-Mount Sinai Comprehensive Cancer Center in Paramus, NJ, sand a Clinical Assistant Professor of Medicine at the Icahn School of Medicine at Mount Sinai in New York.
Kat Verdi, MAT, CADDCT, HTM, Caregiver Coach and Dementia Care Consultant
Born and raised in Jersey City, New Jersey, Kat is a caregiver coach specializing in senior living healthcare transition and a dementia care consultant. Kat is a graduate of St. Peter's College with a Bachelor of Science in Business Management & Marketing and a Master of Arts in Teaching from Monmouth University. In April 2020 she earned a Hospitality & Tourism Management Certificate from Florida Atlantic University. She is the proud wife of a Jersey City Fire Department Battalion Chief (Sean) and the adoring mother of her two adult children (Alanna and Sean).
Warrior Families—De Snook and Katie Simon
The stigma of Mental Health is alive and well; those that haven't gone through the battle are quick to judge those going through it - call it fear, ignorance or selfishness, it leaves the suffering to fight their own battle. As two moms of emotionally struggling children and teens, we recognized that battling through our child's struggles left us completely isolated and alone. We had become "warrior moms" by devoting every ounce of ourselves to navigating our child's journey; learning as we went by experiencing failures, setbacks, confusion, and loneliness. We wanted to pay it forward. Sharing our "stories" empowers each of us with hope, courage, determination, knowledge, and the understanding that we are not alone anymore. The creation of the Warrior Families is to expand our network to ensure that no family must battle alone. Chapters are active in Morris County, New York City and in South Orange/Maplewood, NJ.
Rebecca C. Yang, MD, FACS, Overlook Medical Center
Rebecca Yang, MD, is the medical director of Breast Surgery at Overlook Medical Center. As a full-time breast surgeon, Dr. Yang focuses exclusively on the care of women with malignant and benign breast disease with a comprehensive patient-centered approach. She has expertise in the advanced surgical procedures including sentinel lymph node biopsies and nipple-sparing mastectomies. She also has a strong interest in the role of integrative therapy in the management and subsequent survivorship care planning for women with a diagnosis of breast cancer. Dr. Yang is a proponent of advancing care through participation in appropriate clinical trials.
Sally Younghans, Health and Wellness Coach
For well over a decade Sally has trained extensively in the field of holistic health, and lifestyle medicine. Sally's belief is that we all possess the ability to tap into our unlimited potential, health, and well-being through the thoughts we think, the foods we eat and the way we move. Continually inspired by an endless stream of life-changing case studies, Sally is passionate about empowering others with the knowledge, and practical application of these body-mind-spirit alignment practices.